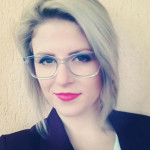 PROFILO
I'm a footwear designer, and I'm looking for more experience with footwear, – I already worked with about 2 years in Brazil. I used to live in a region in southern Brazil of great importance for the country's footwear job market. Vale dos Sinos, as it is known, has the country's largest shoe factories, and it was in this region that I discovered a great interest that I have for this job. Based on that, My major goal now, is build a baggage of knowledge in this area.
I should add, that I can also communicate reasonably well in English and Spanish – I spent some time at USA and Peru, and it showed me, that I can adapt myself very fast to different situations and places, and that I can learn different linguages very fast. I guess would be important to mention I have dual Citizenship (Brazilian and Italian).
Besides that, I'm a very communicative person, and I have experience with arts (theater, dance and drawing), and also sales, costumer service and briefing.